The Shirt corner Building in Philadelphia
Alterra Property Group commissioned Julia Blaukopf to create photo-based wall coverings for their new building in downtown Philadelphia. The location has been known as The Shirt Corner, named after Philadelphia's iconic men's department store operating there for decades. The new Shirt Corner building houses 59 rental apartments and amenities, as well as a street-level commercial storefront. In close collaboration with Alterra Property Group's design consultant and curator Eileen Tognini, Julia created six visual narratives throughout the building.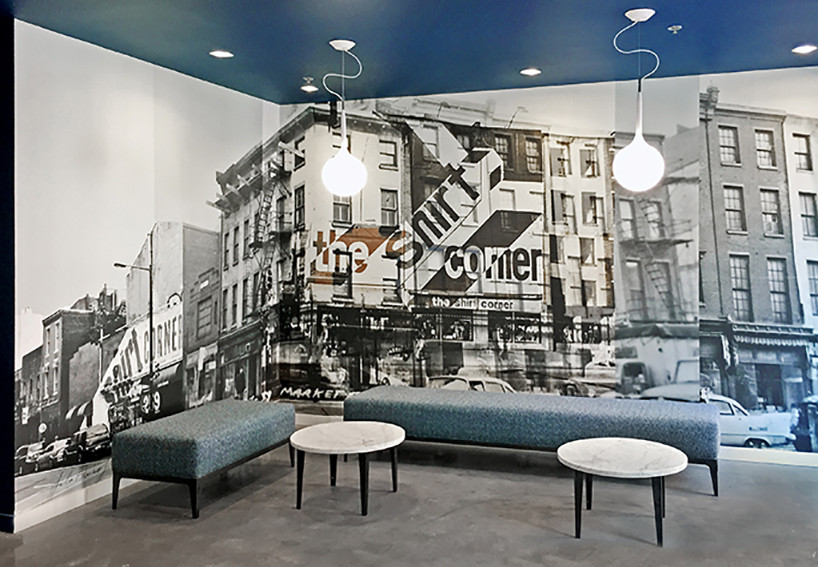 Julia Blaukopf on her artist concept: "I worked with photographs that depict the corner during three separate time periods, spanning from the mid 19th century to the present. My goal was to preserve the evocative nature inherent in the original images, while at the same time re-imagining the separate time periods into one cohesive, contemporary design."
All photo-based wall coverings were produced and mounted by Presto Tape. It was of great importance to fabricate the artwork out of an eco-friendly, highly durable, and locally-made material.